Chicago FELA Railroad Work Accident Lawyers
Have you suffered a serious injury while working on the railroad? The highly experienced Chicago FELA railroad work accident attorneys at Taxman, Pollock, Murray & Bekkerman, LLC, will fight vigorously to make sure that you obtain the compensation that you deserve. Call us today at (312) 586-1700.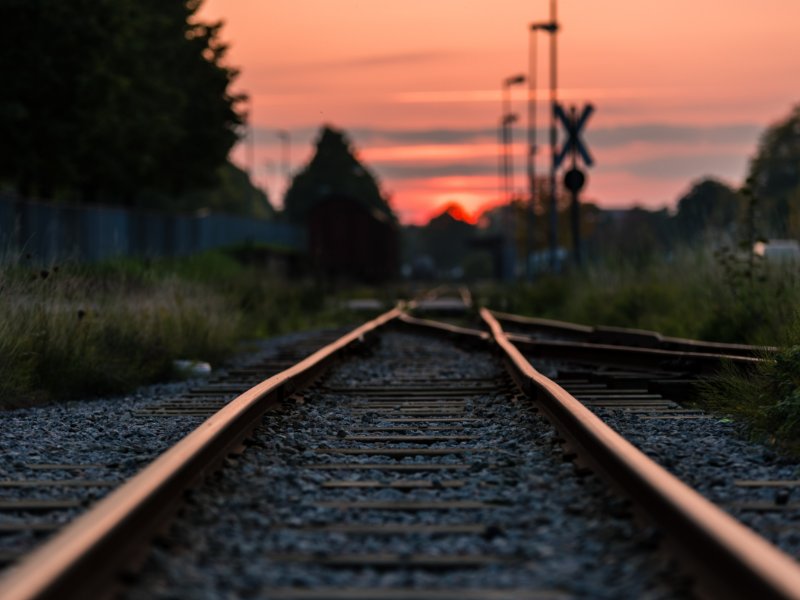 Chicago Railroad Employees and FELA
Railroad employees are not covered by the Illinois State workers' compensation system. Instead, when railroad workers are injured on the job, these men and women must turn to the Federal Employers Liability Act ("FELA") for recourse.
FELA is a statute that was enacted in 1908 to protect injured railroad workers and their families. The railroad can be a dangerous place. The FELA statute was created to provide fair and just compensation for railroad workers injured in the course of their employment. The statute allows injured workers to file direct actions against their employer. These claims differ greatly from a workers' compensation claim – and it is very important that you retain a Chicago FELA lawyer experienced in handling these types of claims.
FELA makes it easier to show liability than a typical negligence case by reducing the burden of proof in ordinary negligence situations. FELA also waives the need to prove negligence where the railroad violated a safety statute or regulation. Our firm has a thorough understanding of FELA litigation. With our extensive experience, we know how to obtain full and fair compensation for serious injuries that were suffered while working on a railroad.
Why Choose Us To Be Your Chicago FELA and Railroad Work Accident Attorney
At the Chicago Law firm of Taxman, Pollock, Murray & Bekkerman, LLC, our work injury lawyers have decades of experience representing injured railroad workers in FELA cases. We have handled FELA cases involving injuries to all sorts of railroad workers – including individuals doing heavy labor in railroad yards, service personnel who work on the railcars while they are in transit, maintenance personnel, and even office workers.
In many cases, workers injured on the railroad are members of a union. Our lawyers have experience handling claims on behalf of union members and understand the issues that arise when a union member is injured.
Do I Need to Speak with an Attorney?
It is important to contact a skilled Chicago railroad accident lawyer as soon as possible after an injury occurs. These claims can become incredibly challenging, especially when working to navigate the FELA claims process. The role of an attorney in these situations will be multifaceted and will include:
Conducting a complete investigation into the incident

Gathering any evidence needed to prove the FELA claim

Ensuring you are evaluated by trusted medical and economic experts

Handling all negotiations with the insurance carriers involved in the case

Fully preparing to appeal your claim or take the case to trial if necessary
Differences Between FELA and Workers Compensation Law
There are distinct differences between a FELA claim and an Illinois workers' compensation claim. Under an Illinois workers' compensation claim, employees who sustain injuries can only recover a limited amount of compensation. Yes, all medical expenses caused by an on-the-job injury are covered through workers' compensation, but injured employees will only recover a limited portion of lost wages. Additionally, it is not possible to recover any pain and suffering damages for a workplace injury through a traditional workers' compensation claim.
However, when a Chicago railroad worker sustains an injury, they can file a claim through the Federal Employers' Liability Act (FELA). There are significant differences between a traditional workplace injury claim and a FELA claim. 
Similar to workers' compensation claims in Chicago, a railroad injury worker can recover compensation for all medical expenses arising due to the workplace injury. However, they will also be able to recover compensation for all of their lost wages as well as coverage of various types of pain and suffering damages. This is a significant benefit for injured railroad workers, though there is a higher burden of proof for these claims than for a workers' compensation claim.  
Legal Protection for Injured Railroad Workers Under the Federal Employers Liability Act (FELA)
Just about any type of railroad worker is able to file for a claim under the FELA. This includes, but is not limited to, yard workers, engineers, field managers, trainers, train crews or dispatchers, clerical personnel, mechanics, electricians, and more. 
As we mentioned above, railroad workers have the right to file these claims in federal or local civil courts, but they are typically prohibited from filing a workers' compensation claim at all. While a workers' compensation claim in Chicago is a no-fault system (meaning that an injured worker does not have to prove fault in order to recover compensation), those filing a FELA claim may indeed have to prove employer negligence. However, the burden of proof for a FELA claim is typically much lower than a traditional personal injury claim.
Additionally, if the train accident in Chicago occurred as a result of a violation of safety regulations or state or federal statutes, FELA says that the railroad will have strict liability for the claim, and negligence will not have to be proven.
Common Causes of Railroad Worker Injuries
Information provided by the Federal Railroad Administration indicates that there were 7,626 total railroad accidents reported to federal authorities during the latest year of data on file. These injuries can occur in a wide variety of ways. Some of the most common causes of railroad worker injuries in Chicago include:
Electrocution

Derailments

Unprotected railroad crossings

Defective tracks 

Mechanical failure

Human error

Reckless operation of the locomotive

Slip and fall incidents

Trip and fall incidents
Most Common Railroad Worker Injuries
Injured railroad workers can sustain a wide range of injuries. Many of the injuries sustained by Chicago railroad workers are relatively minor, and individuals are able to resume work activities relatively soon after the incident occurs. However, some injuries are severe and can lead to lifelong disabilities. 
Some of the most common severe injuries that we help clients with include:
Traumatic brain injuries. Train workers operate around heavy equipment on a regular basis, and any time a person sustains an impact to the head, this could lead to a traumatic brain injury. Some injuries, such as concussions, are minor. However, severe traumatic brain injuries can result in cognitive or physical disabilities.
Spinal cord trauma. Individuals can sustain spinal cord injuries in a variety of ways in the railroad setting, but these injuries most commonly occur when a person comes into contact with a heavy object or due to a collision.
Fractured bones

. Fractured or dislocated bones will almost always result in a person needing a significant recovery period, perhaps weeks or even months.

Amputations

. The loss of a limb is devastating, and this can completely and a person's career.

Injured ligaments and tendons

. Ligaments and tendons can be injured as a result of an acute traumatic incident or overtime due to repetitive stress caused by railroad work.

Electrocutions

. Electrocutions are a common cause of injuries for Chicago railroad workers, and they can result in tissue damage, burns, or even cardiac arrest.

Crush injuries

. The heavy equipment, freight cars, cargo, and locomotives used in a railway yard can lead to significant crush injuries. These incidents can occur when individuals get caught in between two heavy objects or a heavy object and a fixed object.
How Do You Prove a Railroad's Negligence is Responsible for a FELA Accident?
Unlike a traditional workers' comp claim in Chicago, where an employee is not required to prove negligence, a FELA claim after a train accident does require an injured worker to prove the defendant (usually the railroad company) was at least partially responsible for causing the incident. However, proving negligence for a FELA claim is typically much easier than a traditional personal injury lawsuit. That is because the worker will only have to prove that the railroad's negligence played some role and causing the injury. It is not necessary to prove that the railroad company's negligence was the sole reason for the injury occurring.
What if a Chicago Railroad Worker is Partially Responsible for an Accident?
In the event it is determined that the injured worker was partially responsible for causing their injury, they will typically still be able to recover compensation for their losses. In these cases, a "modified comparative negligence" theory will apply. This means that an individual will receive reduced compensation based on their percentage of fault.
For example, if a FELA claim goes to trial and a jury determines that the railroad worker was 30% responsible for causing their own injury and the railroad was 70% responsible for the incident, we will have to use a modified comparative negligence approach. If the worker's total claimed losses amounted to $100,000, they will still be able to recover $70,000 in compensation.
It is crucial to have a Chicago railroad worker injury attorney by your side to handle every aspect of these claims. An attorney will conduct a complete investigation into the incident and determine fault. They will also be able to investigate any suggestion that the worker was partially responsible for their injury and push back against these claims to help their client recover maximum compensation.
What Kind of Compensation am I Entitled To?
Chicago train accident claims are complicated, but an injured worker may be able to recover various types of compensation if their FELA case is successful. Some of the main types of economic and non-economic losses railroad workers may be able to recover include the following:
Some of the most common types of compensation injured railroad workers will receive in Chicago include the following:
Coverage of any medical expenses related to the injury

Physical therapy or rehabilitation costs

Surgical expenses

Medical devices

Prescription medications

Lost income

Last earning capacity

Permanent disability benefits

Pain and suffering damages
How Much Is My Illinois FELA Claim Worth?
There is no set amount of money that a person can recover after a train accident through a FELA railroad injury case in Chicago. The law specifically places no limits on how much compensation an injured railroad employee can recover. This is different from a workers' compensation claim, where there are specific limitations in place for lost wages and where an individual is not able to recover any type of pain and suffering damages.
The total amount of compensation awarded will vary depending on the circumstances surrounding each particular claim. Some factors that can influence compensation amounts include the severity of the injuries, how long a person is away from work, and whether or not there are any permanent disabilities.
Call a Chicago Railroad Accident Lawyer Today
If you have sustained a Chicago railroad accident injury and are struggling to recover compensation, you need to reach out to an attorney as soon as possible for legal advice. These cases can become incredibly challenging, and you need to get ahead of the game by having an advocate in your corner.
If you are seeking a Chicago FELA attorney with extensive experience and a high rate of success, contact the expert lawyers at the Chicago Law firm of Taxman, Pollock, Murray & Bekkerman, LLC.
Know your rights. Contact Taxman, Pollock, Murray & Bekkerman, LLC, for a free consultation.